Aaron Hutchinson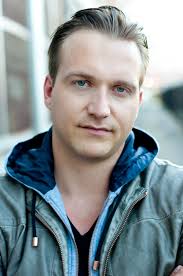 Birthplace
Sault Ste. Marie, Ontario, Canada
Aaron Hutchinson is a Canadian actor who portrayed an unnamed paramedic on Bates Motel. He has also had roles on Arrow, The 100 and Van Helsing while film roles include Stolen Daughter, Smile of April, and the 2014 Cannes Film Festival short film Mattress.
Ad blocker interference detected!
Wikia is a free-to-use site that makes money from advertising. We have a modified experience for viewers using ad blockers

Wikia is not accessible if you've made further modifications. Remove the custom ad blocker rule(s) and the page will load as expected.