Alessandro Juliani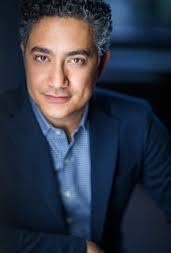 Birthplace
Vancouver, British Columbia, Canada
Alessandro Juliani is a Canadian actor who portrayed an unnamed interviewer on Bates Motel.
Biography
Early Life
Juliani was born to John Juliani, a producer, actor and writer, and Donna Wong-Juliani, who co-founded Savage God and Opera Breve in Vancouver. He graduated from McGill University in Montreal, where he earned a Bachelor of Music in Vocal/Opera Performance.
Career
He is notable for playing the roles of Tactical Officer Lieutenant Felix Gaeta on the Sci Fi Channel television program Battlestar Galactica, and Emil Hamilton in Smallville. He is also known for voicing the character L in the English version of the anime series Death Note and its live action films, as well as several other animation projects. Juliani can currently be seen as Sinclair on the CW series The 100.
He has also provided voice work for animated films and TV series as well as video games.
Ad blocker interference detected!
Wikia is a free-to-use site that makes money from advertising. We have a modified experience for viewers using ad blockers

Wikia is not accessible if you've made further modifications. Remove the custom ad blocker rule(s) and the page will load as expected.