Austin Nichols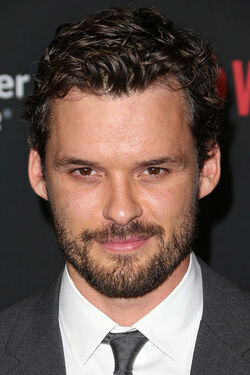 Birthplace
Ann Arbor, Michigan, US
Austin Nichols is an American actor who portrayed Sam Loomis in the final season of Bates Motel.
Biography
Early Life
He was born on April 24, 1980 in Ann Arbor, Michigan and moved to Austin, Texas a year later. he began competitive water skiing from the age of two and represented the United States junior water ski team in the Pan-American Championships in 1997, and was also on the United States junior Olympic water skiing team. He intended to become a professional water skiier until he injured his shoulder while in his teens, leading to him giving up the sport.
Career
He embarked on an acting career in the late 1990s and first came to prominence as the boyfriend of Brenda Chenowith on HBO's Six Feet Under. In 2004, he was cast as J.D., an intelligent rich kid and romantic rival to Jake Gyllenhaal's main character in the environmental blockbuster The Day After Tomorrow. The film received negative reviews but was a box office success. Other big screen appearances include 2007 film The House of Usher.
TV roles include a guest appearance in HBO Western series Deadwood and a lead role in drama series John From Cincinnati, created by Deadwood producer David Milch. In 2007, Nichols appeared in a few episodes of the NBC drama series Friday Night Lights, before being cast as Julian Baker in The CW's teen drama One Tree Hill. He was upgraded to series regular for the seventh season. He directed two episodes of the series including the seventh episode of the ninth and last season. In 2013, Austin landed the role of Tommy Wheeler in the Showtime series Ray Donovan. Nichols then had a recurring role as Spencer Monroe in AMC's horror series The Walking Dead, before being promoted to a series regular.
Personal Life
He was previously in a relationship with One Tree Hill actress Sophia Bush. Since 2013, he has been dating Agents of S.H.I.E.L.D. actress Chloe Bennet.
Ad blocker interference detected!
Wikia is a free-to-use site that makes money from advertising. We have a modified experience for viewers using ad blockers

Wikia is not accessible if you've made further modifications. Remove the custom ad blocker rule(s) and the page will load as expected.