Damon Gupton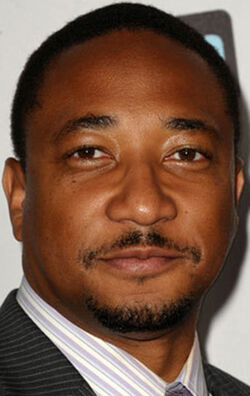 Birthplace
Detroit, Michigan, USA
Damon Gupton is an American actor who portrayed Gregg Edwards on Bates Motel.
Biography
Early Life
He graduated from Leonard Slatkin's National Conducting Institute in Washington D.C. He first learned the basics of conducting by seeing John Williams on television.
Career
He made his television debut as a guest star on Law & Order in 1999. A year later, he played Sam Claiborne in the made for TV movie The Loretta Claiborne Story before landing a 13-episode spot on the TV series Deadline. In between TV guest roles, he worked on the movies Unfaithful, Drift, Before the Devil Knows You're Dead, Strange Brew and The Last Airbender. In 2011, he joined the cast of the TV show Prime Suspect. In 2014, he starred alongside J.K. Simmons in the movie Whiplash. The same year, he also joined the cast of the hit FOX show EMPIRE.
Ad blocker interference detected!
Wikia is a free-to-use site that makes money from advertising. We have a modified experience for viewers using ad blockers

Wikia is not accessible if you've made further modifications. Remove the custom ad blocker rule(s) and the page will load as expected.