Elizabeth Greer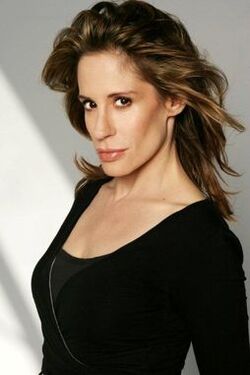 Elizabeth Greer is an American actress who portrayed Dr. Louise Palma on Bates Motel.
Biography
Early Life
She received her BFA from NYU Tisch and her MFA from the Yale School of Drama.
Career
Shas been cast in recurring and guest starring roles on many TV series including Ray Donovan, Video Game High School, The Reveal, Cold Case, The Shield, My Own Worst Enemy, Charmed, West Wing, Before We Go To Sleep and more.
She was also cast in such features as Smiley The Gunrunner Billy Kane, Interference, Transformers 1.5, Fickle or Fair, In Embryo, Medicine Men and The Sphere and the Labyrinth. She appeared in the awarded short Sexting.
She has performed leading roles in over 70 plays at such venues as the Yale Repertory Theater, EST-LA, The Open Fist, Lincoln Center, The American Jewish Theater, the Skirball Center and many more.
Ad blocker interference detected!
Wikia is a free-to-use site that makes money from advertising. We have a modified experience for viewers using ad blockers

Wikia is not accessible if you've made further modifications. Remove the custom ad blocker rule(s) and the page will load as expected.