Emiliano Díez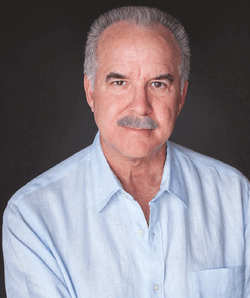 Birthdate
August 26, 1953
Emiliano Díez is a Cuban actor who portrayed Mr. Romero on Bates Motel.
Biography
Early Life
Emiliano Díez was born in Havana, Cuba. He spent his early years there before he relocated to Miami, Florida when he was in his mid-twenties.
Career
His early acting credits include performances in Florida theatrical productions of La Cage Aux Folles and Blithe Spirit. He also appeared in several Spanish-language telenovelas, including Guadalupe and Marielena.
He is best known to US audiences for his roles as Manny Beltran and Vic Palermo in the respective situation comedies Los Beltran (on the Telemundo network) and George Lopez (on ABC), Diez is also notable for his guest star roles on the CBS sitcom Everybody Loves Raymond and on the NBC soap opera Passions.
Film roles include Cafe and Tobacco, Sofia the First: Once Upon a Princess and Step Up Revolution.
Ad blocker interference detected!
Wikia is a free-to-use site that makes money from advertising. We have a modified experience for viewers using ad blockers

Wikia is not accessible if you've made further modifications. Remove the custom ad blocker rule(s) and the page will load as expected.