Fiona Vroom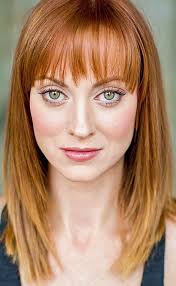 Fiona Vroom is a Canadian actress who portrayed Vicki Monroe on Bates Motel.
Biography
Early Life
She graduated from the Canadian College of Performing Arts in Victoria, British Columbia.
Career
She has performed on stage as a lead in the productions The True Heroines Cabaret and part of the ensemble in White Christmas.
Her TV roles include appearances in shows such as Kyle XY, Supernatural as well as a recurring role on Hell on Wheels.  In 2013, she joined the main cast of the Canadian series The True Heroines, which ran for one season.  
Film roles include Big Eyes,  Step Up All In and How to Deal with an Axe Murderer.
Ad blocker interference detected!
Wikia is a free-to-use site that makes money from advertising. We have a modified experience for viewers using ad blockers

Wikia is not accessible if you've made further modifications. Remove the custom ad blocker rule(s) and the page will load as expected.