Gina Chiarelli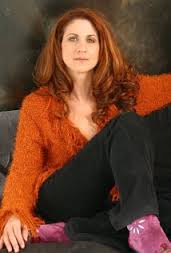 Gina Chiarelli is a Canadian actress who portrayed Audrey Ellis' landlady O'Sullivan on Bates Motel.
Biography
Career
She is most prominently associated with stage roles in Vancouver, British Columbia. She received a Genie Award nomination as Best Actress at the 26th Genie Awards in 2006 for her performance in the film See Grace Fly.
As a stage actress, she won Jessie Richardson Theatre Awards in 1999 for her performance in Agnes of God, in 2006 for The Diary of Anne Frank, and in 2013 for Master Class.
She has also had recurring roles in the television series Cold Squad, Da Vinci's Inquest and The Dead Zone, and appeared in the films Noroc, Deadly Little Secrets and Numb.
Ad blocker interference detected!
Wikia is a free-to-use site that makes money from advertising. We have a modified experience for viewers using ad blockers

Wikia is not accessible if you've made further modifications. Remove the custom ad blocker rule(s) and the page will load as expected.