Hiro Kanagawa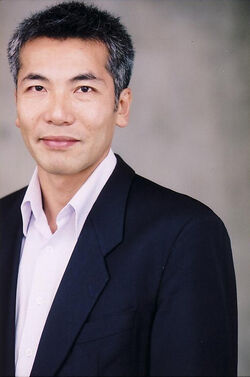 Birthplace
Sapporo, Hokkaido, Japan
Birthdate
October 13, 1963
Hiro Kanagawa is a Japanese-born Canadian actor who portrayed Dr. Fumhiro Kurata on Bates Motel.
Biography
Early Life
Kanagawa was born in Sapporo, Hokkaidō, Japan and grew up in Guelph, Ontario, Sterling Heights, Michigan, and Tokyo. After graduating from International Christian University High School, he left Japan for Middlebury College, the Skowhegan School of Painting and Sculpture, the Tyler School of Art at Temple University, and Simon Fraser University. He has lived in Vancouver since 1990.
Career
Kanagawa is perhaps best known as Principal Kwan from the TV series Smallville. His most notable anime role is Gihren Zabi from Mobile Suit Gundam. He was also the voice of Mister Fantastic on Fantastic Four: World's Greatest Heroes. Kanagawa has the distinction of having played three different characters in the TV series The X-Files, appearing independently in seasons 2, 4 and 10. Besides acting, Kanagawa is also a playwright and screenwriter. He played Hachiro Otomo on NBC's Heroes Reborn, but the show was cancelled after one season.
Ad blocker interference detected!
Wikia is a free-to-use site that makes money from advertising. We have a modified experience for viewers using ad blockers

Wikia is not accessible if you've made further modifications. Remove the custom ad blocker rule(s) and the page will load as expected.