Jim Shield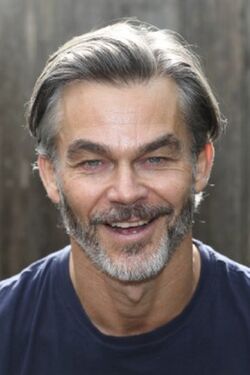 Birthplace
Alberta, Canada
Deathdate
{{{deathdate}}}
Jim Shield is a Canadian actor who portrayed an unnamed farmer on Bates Motel.
Biography
Early Life
He began competing as an Outrider on the extreme equine circuit of the World Professional Chuckwagon Association at the age of 15. In his 20 years of competition he would amass 5 World Titles, 4 Calgary Stampede Titles and numerous other awards. Having caught the acting bug, he retired from his riding lifestyle in 1997 and moved to Vancouver to pursue an acting career.
Career
His roles in numerous westerns include Shanghai Noon, Peacemakers, Texas Rangers, and many others. Over the years he has branched outside of the western genre with recurring roles on Stephen King's Kingdom Hospital, Smallville, and starring opposite Alan Cumming in the festival award winning Bad Blood.