Jose Vargas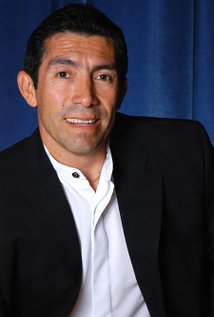 Jose Vargas is an actor who portrayed Tony on Bates Motel.
Biography
Career
He began his career in the early 1990s with an appearance in the Spanish-language action film La vengadora 2. Between 1995 and 1999, he made guest appearances on the TV shows University Hospital and The X Files.
In 2000, he appeared on the TV shows Harsh Realm and Dark Angel. During the 2000s he also made several appearances in several short movies including Killer Instinct. Over the next decade he appeared on the TV shows The L Word, Psych and Almost Human.
Trivia
He appeared in the 2011 movie Foreverland alongside his future Bates Motel co-star Max Thieriot.
Ad blocker interference detected!
Wikia is a free-to-use site that makes money from advertising. We have a modified experience for viewers using ad blockers

Wikia is not accessible if you've made further modifications. Remove the custom ad blocker rule(s) and the page will load as expected.