Karin Konoval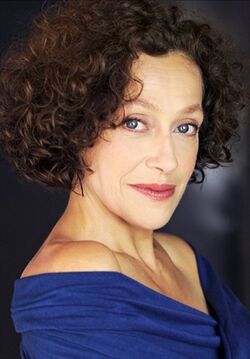 Birthplace
Baltimore, Maryland
Karin Konoval is an American actress who portrayed Kara on Bates Motel.
Biography
Early Life
Born in Baltimore, Maryland, she moved to Canada with her family as a child and grew up in Edmonton, Alberta where she originally trained as a dancer. After graduating from the University of Alberta with a B.A. in theatre history, she moved to Vancouver, British Columbia to pursue a career in acting.
Career
She has appeared in numerous TV series and supporting lead roles in many feature films. Her screen credits include Rise of the Planet of the Apes and Dawn of the Planet of the Apes, The X-Files, and the lead role on Cable Beach, for which she received a Philip Borsos award. She has received numerous awards for her work in theatre, performing lead roles in contemporary classics and a wide range of musicals. Her writing has been published in various anthologies and literary magazines and broadcast on CBC Radio. As an artist she has had many solo gallery exhibits of her paintings for a growing audience.
Ad blocker interference detected!
Wikia is a free-to-use site that makes money from advertising. We have a modified experience for viewers using ad blockers

Wikia is not accessible if you've made further modifications. Remove the custom ad blocker rule(s) and the page will load as expected.