Kelly-Ruth Mercier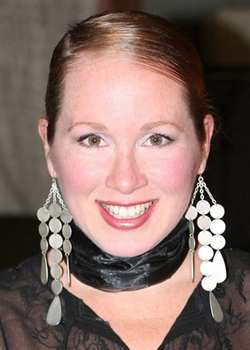 Birthplace
Halifax, Nova Scotia, Canada
Kelly-Ruth Mercier is a Canadian actress who portrays Nurse Penny on Bates Motel.
Biography
Early Life
She holds a BA-Acting from Dalhousie University and an MFA-Directing from the University of British Columbia.
Career
She has worked in theatre, film, television and in music. She's bridged both fiction and documentary and moves easily between comedy and drama. She is a sought-after instructor and acting coach. She works as an actor, director, producer, writer, and has experience as a visual effects producer.
A recipient of support from Director's Guild of Canada (BC), BC Film, NS Arts Council, and National Film Board (FAP), Kelly-Ruth is a graduate of the prestigious Women in the Director's Chair Program and a recipient of Kickstart 2008 and the CTV / CWWA Career Advancement Module in 2009. Her films have been programmed internationally and broadcast on CBC. She is regularly invited to participate in juries including the Leo's, the Gemini's, and for WIDC.
Ad blocker interference detected!
Wikia is a free-to-use site that makes money from advertising. We have a modified experience for viewers using ad blockers

Wikia is not accessible if you've made further modifications. Remove the custom ad blocker rule(s) and the page will load as expected.