Lini Evans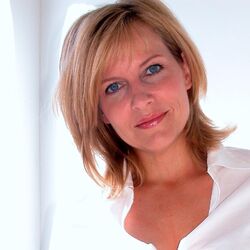 Birthplace
Calgary, Alberta, Canada
Lini Evans is a Canadian actress and singer who portrayed Amelia Martin on Bates Motel.
Biography
Early Life
Lini Evans was born in Calgary, Alberta, Canada.
Career
Performing internationally in 8 languages, she was scouted by a talent agent while onstage and soon after booked a U.S. national union TV commercial. Training followed, as did filming over 50 televised works.
Lini's episodic TV debut was in late 2010 with Tom Welling and Erica Durance on Smallville . Since then she has been featured acting opposite the leads of Arrow, Fairly Legal, Supernatural, and more.
Ironically, her own family barely recognized her with dark brown eyes instead of her actual blue ones when she co-starred with Jorge Garcia and Sarah Jones in J.J. Abrams' Alcatraz.
Trivia
She sings in eight languages including Cantonese, Mandarin and Japanese. She has performed for Chinese Premier Zhu Rongji, Japanese royalty and with Han Lei for the Mandarin duet finale of renowned Our Chinese Heart concert at Rogers Arena.
Is good friends with her former Bates Motel co-star Keegan Connor Tracy.
Ad blocker interference detected!
Wikia is a free-to-use site that makes money from advertising. We have a modified experience for viewers using ad blockers

Wikia is not accessible if you've made further modifications. Remove the custom ad blocker rule(s) and the page will load as expected.