Michael Rogers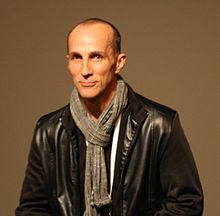 Birthplace
Victoria, British Columbia, Canada
Michael Rogers is a Canadian actor who portrayed Jimmy Brennen on Bates Motel.
Biography
Early Life
He was born in Victoria, British Columbia on May 18, 1964.
Career
Acting since 1989, he is known for his roles in TV shows The X Files, The 4400 and Fringe as well as movies Beyond the Black Rainbow and the Mortal Combat Legacy series.
Ad blocker interference detected!
Wikia is a free-to-use site that makes money from advertising. We have a modified experience for viewers using ad blockers

Wikia is not accessible if you've made further modifications. Remove the custom ad blocker rule(s) and the page will load as expected.