Molly Price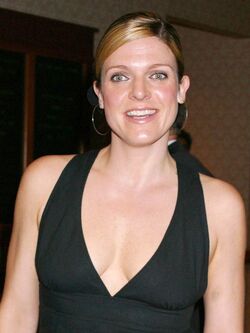 Birthplace
North Plainfield, New Jersey, US
Birthdate
December 15, 1966
Molly Price is an American actress who portrayed Detective Chambers on Bates Motel.
Biography
Early Life
Molly Price was born in North Plainfield, New Jersey on December 15, 1966.
Career
She is best known for her guest appearances on Law & Order and Third Watch, the latter which co-starred her husband.
She acted in Woody Allen's Sweet and Lowdown, the psychological thriller Chasing Sleep, and theatrical work.[ She also appeared in two episodes of Sex and the City as Carrie Bradshaw's friend Susan Sharon. She appeared on Without a Trace as agent Samantha Spade's sister, in God's Pocket as Joanie, and in an episode of ER as a mother whose daughter was being abused by her youngest daughter.
In 1992, she played a supporting role in the movie "Jersey Girl." Appearances also include the 2007 version of Bionic Woman and episodes of Eleventh Hour, The Mentalist, Person of Interest, Private Practice, and Shameless.
In 2011, she guest starred in Body of Proof in the episode "All in the Family", and in 2012, she guest starred in Elementary in the episode "The Rat Race". In 2015 she played Ritchie's mother in the NBC series The Slap and Effie Barrow in The Knick.
Ad blocker interference detected!
Wikia is a free-to-use site that makes money from advertising. We have a modified experience for viewers using ad blockers

Wikia is not accessible if you've made further modifications. Remove the custom ad blocker rule(s) and the page will load as expected.